BELLEVILLE ARTISTS' OPEN STUDIOS
27th edition,  May 2016
 Friday 13th 
 Saturday 14th 
 Sunday 15th 
 Monday 16th 
 Of may 2016, 2pm – 8pm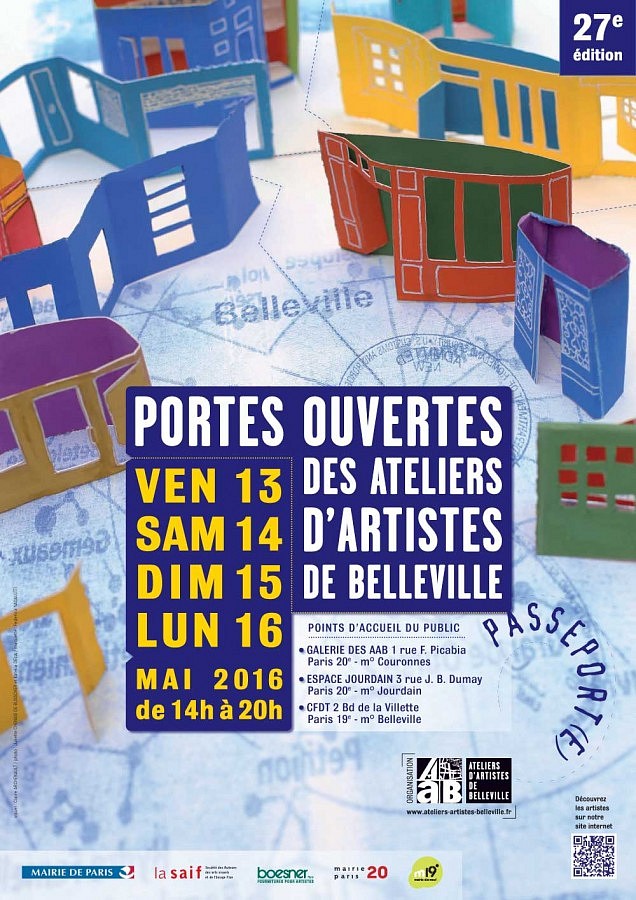 Every month of May, since 1990, the artists in Belleville are opening their studios to the public during 4 days.
Over the years, this has become a major artistic event in the east of Paris, and today the event is the largest of its type in France, with more than 250 exhibitors and 120 studios to visit. "Passeport(e)" is this year's event leitmotiv, and we are creating a entertainment program around the Open Studios : street-art route through the streets, guests from Spain and Portugal, concerts, performances… An ode to strolling on the Courtille slopes !
Entry to all the events is free.
Public information, maps, portfolios (during the event) : 

AAB gallery, 1 rue Picabia, 75020 Paris, (M°Couronnes)

Espace Jourdain, 3 rue J.B. Dumay, 75020 Paris (M° Jourdain)

CFDT, 2 Boulevard de la Villette, 75019 Paris, (M° Belleville)

Informations : 00 33 1 77 12 63 13 / contact@ateliers-artistes-belleville.fr
OUR partners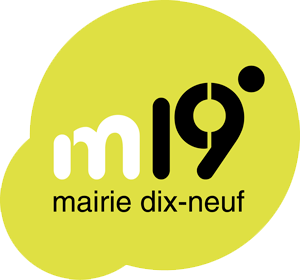 And
Castelo d'If (http://www.castelodif.com/)
Russafart (http://www.russafart.com/)
Espace Jourdain (http://www.territoire-expressions.com/)
Trajectoires (http://www.trajectoires-memoires.com/)
CFDT (https://www.cfdt.fr/)