Hélène Vitali
---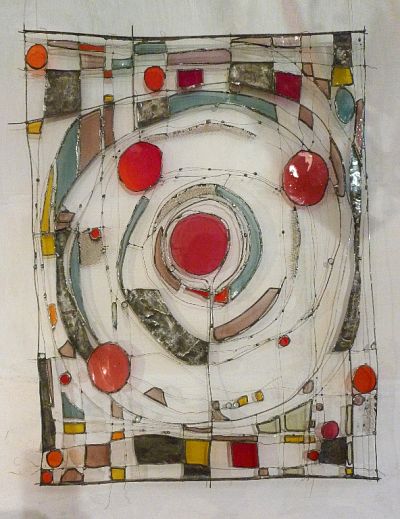 Spirale-arbre
Free stained-glass.
Design of stained-glass windows and works of art of decoratifs lamps, mirrors, jewels.
Objects are another time usual and artistic.
They are personal creations, contemporary and alive objects by means of former techniques: stained-glass, enamel, patina of me rates, welds.
Mixed technique, and search perms, the stained-glass window re' invents in something of more the ger, appearance of the space and the disappearance of the lead (for panels – paintings).
Some years  passed  before understand that my wastes of times had the time to looking for.
My life of the workshop in Belleville, so charming is not for nothing in this history.
Participates in Open Studios
---
(Numéro de plan à venir…)
Gallery
---