Pauline Thomas
Peinture, Photographie
---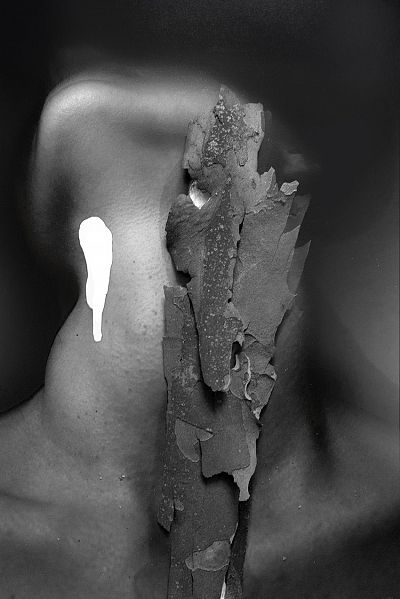 Genevieve P, Gorgeous VI, Pauline Thomas, 2018
Née en 1981, Vit et travaille à Paris.
Diplômée en photographie à Paris 8, Pauline Thomas a obtenu avec mention une Maîtrise en Conception-Réalisation multimédia aux Gobelins et un post-diplôme avec mention à l'Ecole Nationale des Arts Décoratifs en recherche interactive. Elle a été l'assistante de Michel Jaffrennou, pionnier de l'art vidéo en France.
Son travail photographique et multimédia a été exposé en France (Salon Jeune Création en 2006, exposition Photo d'hôtel, photo d'auteur au Théâtre de l'Odéon en 2009, Gorgeous à la Galerie Image et Portraits en 2010…) et à l'étranger (exposition Expanding the place au Centre de Culture Contemporaine de Valence en 2007, Play lors du festival PISAF à Séoul en 2009, The time is now à la Scatola Gallery de Londres, Contrasts à la SohoPhoto Gallery de New York, French Art meeting à la Fine Arts Academy de Kiev en 2011, Factory Art à Berlin et ExhibitA à Sydney en 2012…). Récemment a reçu beaucoup de succès la foire The Other Art Fair à Brooklyn.  Elle a également fait la couverture de la revue irlandaise Abridged et a été exposé par Elssie Ansareo dans le cadre de son exposition El Observatorio notamment au Musée Guggenheim de Bilbao.
En 2011, Pauline Thomas a reçu la médaille d'or au PX3, Prix de la photographie à Paris, le 3ème prix de la 22ème édition de l' « Annual international juried exhibition » décerné par Elisabeth Sussman, conservatrice et commissaire d'exposition au Whitney Museum, et une mention honorable dans la catégorie « Femmes photographes professionnelles », décernée par Ruth Fremson, reporter photo récompensée du Prix Pulitzer pour le photojournalisme.
La série photographique Gorgeous : in the neck of time, rassemblant des portraits de cous photographiés en contre-plongée, a été primée à six reprises et exposée à Paris, Venise, Londres, Sydney, New York, Kiev, Vence et Berlin.
Pauline Thomas est aussi facilitatrice et UX designer pour Adobe, Google, Louvre Abu Dhabi, RMN, BNP…  En 2012, elle crée Le Laptop, un lieu dans le XIXe arrondissement dédié à la collaboration et à la créativité afin de permettre aux créateurs, auteurs, concepteurs de trouver les ressources nécessaires pour être plus heureux, productif, responsable, passionné au travail. Le Laptop rassemble aujourd'hui une belle communauté de designers autour de formations, évènements, projets collectifs.
Participates in Open Studios
---
(Numéro de plan à venir…)
Gallery
---